ZOLL AED Plus – Fully Automatic
No need to press the shock button!
When the Fully Automatic AED Plus detects a shockable heart rhythm, it delivers the shock on its own – there is no need for the rescuer to push the shock button.
After analysing a shockable rhythm the device counts down from 3 using visual and audio prompts and then informs the rescuer that a shock has been delivered.
The Fully Automatic AED Plus allows the rescuer to focus solely on delivering effective CPR using ZOLL's Real CPR Help® technology.
SMART. READY. TRUSTED.
Not all AEDs are created equal
The ZOLL AED Plus® was the first AED with Real CPR Help® to help rescuers know when they are performing high-quality CPR. Today, the ZOLL AED Plus® continues to set the benchmark for design, dependability, durability, and performance.
The ZOLL AED Plus® defibrillator supports you with:
Real CPR Help® provides integrated, real-time feedback on CPR compression rate and depth
Long-life consumables – 5-year battery and pad life means fewer replacements, a low cost of ownership, and an AED that's ready for the rescue
Designed to be durable, the AED Plus can be used in various environments
Inclusions: 
LCD screen showing voice prompt messages with step by step directions
10 Type 123 Lithium Batteries. Five (5) year shelf-life (8000-0807-01)
CPR-D padz® one piece electrode pad with Real CPR Help®
(8900-0800-01). Five (5) year shelf-life.
CPR-D accessory kit including CPR barrier mask, scissors, gloves, prep razor, towel and a moist
Soft Carry Case
Operator's Guide and Basic Life Support Poster
Access to ZOLL Online Learning
(7) Seven year limited warranty
REMEBER! All defibrillators (AEDs) sold by the Defibshop are sold as complete packages – Includes Batteries & Padz and much more!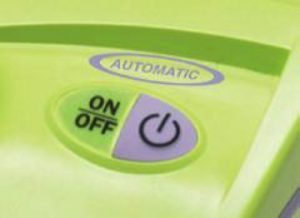 Click this for : ZOLL AED Plus Training Videos
Introducing ZOLL AED Plus Videos
Demonstration 
What's In the Box
Deliver a Shock – AUTO vs. Semi-AUTO!

Performing CPR with Real CPR Help

Defibshop – makes saving lives easy!
Australia's No: 1 Defibrillator Store!