Sale!
Pelican Case for HeartSine Samaritan PAD350P, 360P and 500P
Pelican Case for Heartsine PAD 350P, 360P or 500P
Pelican Cases are great to protect your defibrillator especially where there may be dust, moisture and water around. Grab a Pelican Case for your defibrillator if you are taking it out on the water, into an industrial setting or any other area where the extra protection would be ideal. The seal on your Pelican Case ensures it is 100% protected from dust, moisture and water.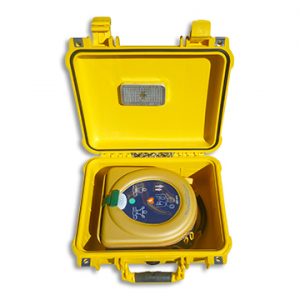 Pelican Case for Heartsine PAD 350P, 360P or 500P
Humidity & waterproof with Neoprene seal & replenishable moisture absorbent